What We Do
Efforts for Plant Restoration Unite Tribes in Northern Michigan
When sounds of drums echoed through the forests in Michigan's Upper Peninsula in a dedication of a Native plants greenhouse at the Keweenaw Bay Indian Community (KBIC), neighboring communities across the Great Lakes basin took notice.
That evening marked the beginning of a deeper connection among the region's tribes in reclaiming their role as stewards of an original ecosystem. The Zaagkii Project (Anishanaabe for "The love that comes from the Earth") was sparked in 2008 as a collaborative effort of the Cedar Tree Institute, the US Forest Service, the Center for Native American Studies at Northern Michigan University, and Marquette County's Juvenile Court.
Building a redemptive circle, KBIC tribal staffs are utilizing native plants propagated at the KBIC greenhouse to help restore ground cover at Sand Point, a cultural landmark, with federal funds appropriated from the Great Lakes Restoration Act. Additional benchmarks for the 2011 project include the restoration of locally native species (Canada wild rye, Black-eyed Susan, Hairgrass and many more species) planted on Lake Superior's Grand Island via youth volunteers and Hiawatha National Forest staff , and the distribution of hundreds of milkweed plugs. Since 2008, over 100 handcrafted butterfly and bee shelters have been built by youth and offered as gifts to the wider community.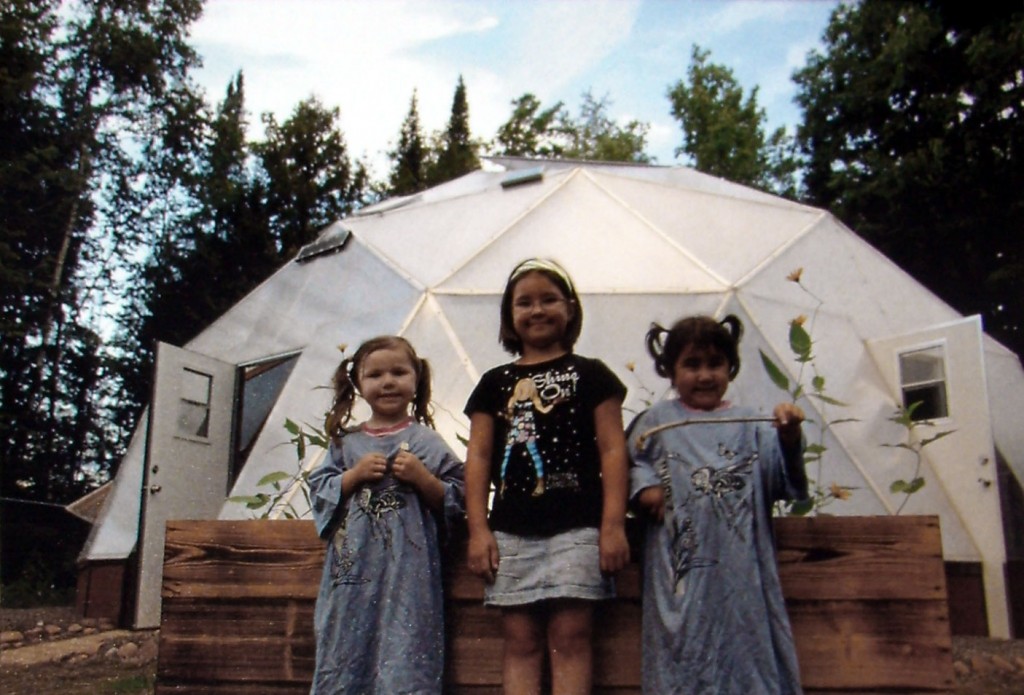 The jewel of the Zaagkii Project remains the 33' geodesic, environmentally friendly Native plants greenhouse, built in 2010 near the shores of Keweenaw Bay, home of KBIC, the largest land-based Native American community in Northern Michigan. Along with implementing training events for the tribal leaders, the Zaagkii Project sponsored representatives to the National Indigenous Native Plants Conference in 2010 and the USFS Conference on Monarch Butterflies in 2011. In March of 2011, the Zaagkii Project was recipient of the Wings across the Americas Butterfly Conservation Award for their restoration work in native plants and their pollinators.
Scott Herron, Odawa, serves as consulting ethnobotanist for this Peninsula-wide effort that's home for five American Indian (Potawatomi and Ojibway) Reservations. Jan Schultz, Program Lead – Botany, Special Forest Products and Non-native Invasive Species – FS Eastern Region assists tribal leaders in evolving program goals and objectives. Jon Magnuson, Director of the Cedar Tree Institute, coordinates logistics. April Lindala, Director with NMU's Center for Native American Studies, serves as a key partner for the Project, having archived 24 video-taped interviews with Anishanaabe elders, all of which will become available on the USDA FS Celebrating Wildflowers/ Ethnobotany Website in 2012. http://www.fs.fed.us/wildflowers "There's always been one deep conviction underlying the Zaagkii Project," Magnuson says. "Restoring the earth is inextricably linked to a healing of the human spirit."
Zaagkii Project Highlights
1130 seedlings (native genotypes) planted on Grand Island
24 seed reliquaries designed, painted & distributed
36 bee shelters constructed, painted & given as gifts
58,000 seeds (native genotypes) distributed to local citizens
6 native garden sculptures designed & distributed
500 milkweed plugs transplanted
34 research projects completed and presented
74 cubic yards of garlic mustard and purple loosestrife removed
371 guest meals served to community members & friends
1,197 mushroom plugs planted in oak logs
18 butterfly houses designed and distributed
1870 milkweed seeds distributed
Zaagkii Project Partners
The Zaagkii Project is a collaborative effort for plant restoration sponsored by the nonprofit Cedar Tree Institute, Keweenaw Bay Indian Community (KBIC), the United States Forest Service (USFS) and Continue reading for a complete list of Project Partners →